The Background
SNS Group initially became involved with the Mitchell family as part of a personal project in 2016 after Christopher's tragic passing. At that time, the family's intention to set up a Foundation was still in the planning stages but even then, due to their passion to honour Christopher's memory and clear ambition to spotlight Mental Health in Scottish professional football, we instinctively knew this was a cause SNS Group wanted to support in any way we could.
With the charity still in its infancy, we knew it would be a daunting task for the trustees to juggle full time jobs with working on the Foundation's core brand identity. Our first project was to create the Chris Mitchell Foundation (CMF) logo and we made the most of any time that the team had for us.
The Approach
We asked CMF to share their thoughts on everything and anything of significance about Christopher that we could incorporate to ensure the logo would feel personal and meaningful to the Mitchell family. We came up with various styles and colour schemes and by keeping collaboration at the forefront, the first important element of their brand, a vibrant, colourful logo in honour of a talented young football player was created.
The CMF team entrust us with all of their design work from promotional branding materials, social media content or updates to their website. Designing a sponsorship package is one of our latest projects for CMF. We had already established a professional, yet approachable style, but incorporated a more informal tone. We introduced some secondary supporting colours and shapes to add vibrancy and energy throughout the package to further appeal to current and potential fundraisers and sponsors of the charity.
The Results
Chris Mitchell Foundation continue to trust us to take the lead and explore different ideas and options. We always aim to reflect their energy and dedication through our design work. SNS Group are privileged to support the Foundation, who work tirelessly to provide a lasting legacy to Christopher and help players in the professional game who may be struggling with mental health issues.
Collaboration has been the secret to our long-standing relationship with the Chris Mitchell Foundation – from its establishment in March 2017 and official launch in August 2017.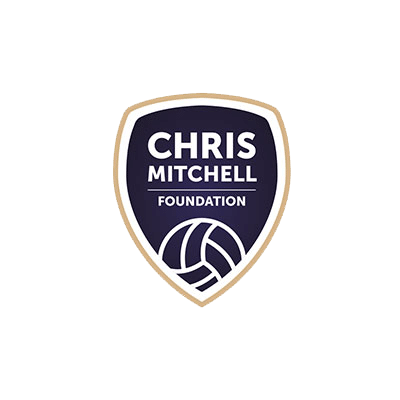 "The support and advice from everyone at @snsgroup has been phenomenal. We love our brand design, logo and website. A very high quality, personal and professional service. Nothing is too much trouble and with an exceptionally quick turnaround. Thank you!!"
Laura Mitchell, Chris Mitchell Foundation
Why not see what our Design team can do for you?